Experts in Psychiatric and Psychological Services
PRA consists of a comprehensive, quality team of highly experienced and dedicated behavioral healthcare specialists. PRA offers individuals a continuum of care with professionals consisting of child, adolescent and adult psychiatrists, psychologists, social workers and professional counselors whose range of services encompasses every population, from young children to older adult.
Some of the clinical areas of focus include: Depression, Anxiety Disorders, Anger Management, ADHD, Bipolar Disorders, Phobias, Relationship Issues, Parenting Stress, Women's Issues as PMS, Post Partum Depression, Post Traumatic Stress Disorder, Obsessive Compulsive Disorders, Asperger's, Oppositional Defiant Disorder and Life Stage Transitions.
PRA prides itself on providing the highest quality of care in a professional environment. Clients are treated with respect, understanding and compassion. PRA's priority is to be responsive to your needs and strives to assist you in obtaining services for your mental health needs. PRA Clinicians range in areas of expertise, education and professional style and work together to provide comprehensive treatment.
PRA's philosophy is to provide treatment that is problem centered and solution focused. We also seek to help individuals work through the underlying motivations that contribute to and sustain their current problems. PRA strives to build the individual's own skills in order to increase personal insight and control. Our goal is to provide the client with a greater understanding of self and the ability to make changes in their own lives.
Our team of Psychiatrists and Nurse Practitioners are board certified (MDs/DO's or PMHNPs). Their primary focus is to provide psychiatric services for those individuals needing a biological approach to treatment along with therapy, including psychiatric evaluations and medication management.

Our team of Licensed Clinical Psychologists have Doctorate degrees in Psychology (PhD, PsyD). They provide individual, family, couples and group psychotherapy along with psychological and neuro-psychological testing.

Our team of Licensed Clinical Professional Counselors (LCPCs) and Licensed Clinical Social Workers (LCSWs) provide counseling services to individuals, families, couples and groups.
Meet our Partners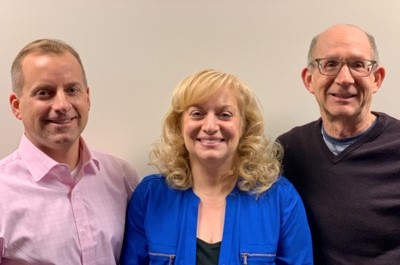 Schaumburg

1701 E. Woodfield Rd, Suite 1000
Schaumburg, IL 60173
PHONE: (847) 240-2211
FAX: (847) 240-2418


Administrative/Office Staff

Vernon Hills

3 W. Hawthorn Parkway, Suite 370
Vernon Hills, IL 60061
PHONE: (847) 918-8282
FAX: (847) 918-8215


Administrative/Office Staff

Crystal Lake

350 Congress Parkway, Suite C
Crystal Lake, IL 60014
PHONE: (815) 356-5050
FAX: (815) 356-5094


Administrative/Office Staff